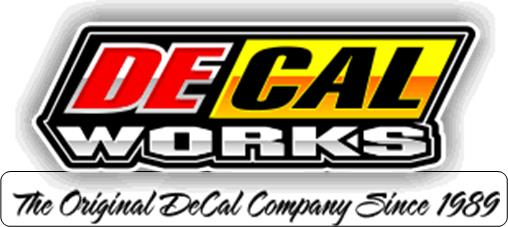 2017 Ironman Series
the ONLY series that includes 5 types of motorcycle racing!!!
We took best 3 Megacross (9) races. Best 3 FVOR Hs (6)races (included is WFO Genseo race) Best 3 GP (4) races (including M.O.R.R G.p.)
Classes are combined, meaning you still raced against your correct competitors (age classes), then we shagged the "A, B, C," stuff and re-added to see how you stacked up.
The points below are "best" of meaning. If you see 3 types this means that rider received scores for the "best 3" scores in 3 types of races they competed in. normally the best you can do is 60 points (3-20pt wins)
Except in C classes where there are 30 point wins in some cases so those could be as high as 90 points.
I can actually send riders a "print out" of their points how it's added up if you wish. It would be in Word format.
Please check for these things. Your name doubled up in a class. List in a wrong class. Etc.
We Normally only post top 25, but this list is complete with ALL riders points.
Note. actually some of the "leaders" in these classes are just about pointed out, meaning they can't improve a lot. So catching and passing them can be done! It happens all the time.
let the fun begin. Ties are broken a little differently in this series, we go by who rides more types of events first, then who has the most wins etc.
Updated 10-15-2017 Look them over they will be final soon!
| | | | | | | | |
| --- | --- | --- | --- | --- | --- | --- | --- |
| Class | Place | Bike_# | First | Last | Types/Races | Bonus | Points |
| 30+ | | | | | | | |
| * | 1 | 359 | Jeremy | Smith | 3 | 0 | 129 |
| * | 2 | 107 | Jacob | Fabrizius | 3 | 0 | 102 |
| * | 3 | 565 | Derek | Roberts | 3 | 0 | 85 |
| | 4 | 47 | Luke | Kaszynski | 3 | 0 | 73 |
| | 5 | 164 | Steve | Perkins | 3 | 0 | 66 |
| | 6 | 112 | John | Fabrizius | 3 | 0 | 40 |
| | 7 | 696 | Chris | Colton | 3 | 0 | 35 |
| | 8 | 898 | Adam | White | 3 | 0 | 31 |
| | 9 | 70 | Brent | Johnson | 2 | 0 | 61 |
| | 10 | 526 | Adam | Dhamer | 2 | 0 | 61 |
| | 11 | 1 | Robert | Cook | 2 | 10 | 46 |
| | 12 | 584 | Chad | Piecha | 2 | 0 | 39 |
| | 13 | 401 | Jaramie | Brown | 2 | 0 | 34 |
| | 14 | 232 | Alec | Marshall | 2 | 10 | 27 |
| | 15 | 560 | Jeff | Nelson | 2 | 0 | 27 |
| | 16 | 826 | Bob | McGee | 2 | 10 | 10 |
| | 17 | 815 | Kyle | Schneider | 1 | 0 | 70 |
| | 18 | 611 | Brian | White | 1 | 0 | 60 |
| | 19 | 623 | Chad | Johnson | 1 | 0 | 52 |
| | 20 | 79 | Brandon | Hastings | 1 | 0 | 51 |
| | 21 | 110 | Tom | Hofmaster | 1 | 0 | 47 |
| | 22 | 763 | Burton | Lavens | 1 | 0 | 45 |
| | 23 | 1021 | Justin | Sonnentag | 1 | 0 | 43 |
| | 24 | 2 | Lucas | Stambaugh | 1 | 0 | 43 |
| | 25 | 1025 | Duncan | Gray | 1 | 0 | 40 |
| | 26 | 12 | Kevin | Markwardt | 1 | 0 | 40 |
| | 27 | 48 | Cory | Lingle | 1 | 0 | 39 |
| | 28 | 23 | Eric | Wheelwright | 1 | 0 | 39 |
| | 29 | 566 | Casey | Shatters | 1 | 0 | 39 |
| | 30 | 5 | Corey | Roberts | 1 | 0 | 38 |
| | 31 | 929 | Charlie | Buffum | 1 | 0 | 37 |
| | 32 | 520 | Everett | Dahlberg | 1 | 0 | 35 |
| | 33 | 70 | Jay | Jahns | 1 | 0 | 34 |
| | 34 | 518 | Ramie | Fox | 1 | 0 | 33 |
| | 35 | 590 | Josh | Johnson | 1 | 0 | 33 |
| | 36 | 93 | Roy | Nafzger | 1 | 0 | 31 |
| | 37 | 419 | Cody | Toal | 1 | 0 | 31 |
| | 38 | 371 | Frank | Licastro | 1 | 0 | 30 |
| | 39 | 596 | Travis | Rosich | 1 | 0 | 29 |
| | 40 | 1800 | David | Emmons | 1 | 0 | 29 |
| | 41 | 1027 | Bill | DeCicco | 1 | 0 | 27 |
| | 42 | 33 | Douglas | Harms | 1 | 0 | 27 |
| | 43 | 1091 | Smith. | Sustyn | 1 | 0 | 27 |
| | 44 | 359 | Ryan | McCoy | 1 | 0 | 27 |
| | 45 | 1024 | Josiah | Schreur | 1 | 0 | 27 |
| | 46 | 92 | Scott | Kooistra | 1 | 0 | 25 |
| | 47 | 1087 | NICK | TOAL | 1 | 0 | 24 |
| | 48 | 822 | Chris | Johnsen | 1 | 0 | 23 |
| | 49 | 430 | Ryan | Duff | 1 | 0 | 23 |
| | 50 | 11 | David | Stickel | 1 | 0 | 20 |
| | 51 | 498 | Brae | Williams | 1 | 0 | 20 |
| | 52 | 559 | Richard | Ivey III | 1 | 0 | 20 |
| | 53 | 1097 | Alan | Courtney | 1 | 0 | 20 |
| | 54 | 537 | Mateusa | Denslaw | 1 | 0 | 19 |
| | 55 | 1020 | CHANCE | SWANSON | 1 | 0 | 19 |
| | 56 | 18 | Troy | Quest | 1 | 0 | 18 |
| | 57 | 396 | Denny | Morsch | 1 | 0 | 16 |
| | 58 | 733 | Kevin | Lee | 1 | 0 | 16 |
| | 59 | 7 | Daniel | Surjan | 1 | 0 | 16 |
| | 60 | 825 | Miro | Tuska | 1 | 0 | 16 |
| | 61 | 1091 | Matthew | Meyer | 1 | 0 | 16 |
| | 62 | 1096 | Tim | Speroff | 1 | 0 | 16 |
| | 63 | 1983 | Matthew | Gillespie | 1 | 0 | 16 |
| | 64 | 598 | Slawele | Lesny | 1 | 0 | 15 |
| | 65 | 822 | Charlie | Snow | 1 | 0 | 13 |
| | 66 | 421 | John | Griffiths | 1 | 0 | 13 |
| | 67 | 458 | Michael | Manuel | 1 | 0 | 13 |
| | 68 | 1095 | Todd | Harrington | 1 | 0 | 13 |
| | 69 | 1092 | Jason | Warnke | 1 | 0 | 13 |
| | 70 | 218 | Neil | Anderson | 1 | 0 | 12 |
| | 71 | 497 | Nick | Blacklaw | 1 | 0 | 11 |
| | 72 | 595 | Brent | Hanke | 1 | 0 | 11 |
| | 73 | 1998 | DAVEY | HERRING | 1 | 0 | 11 |
| | 74 | 1039 | John | Taveirne | 1 | 0 | 11 |
| | 75 | 2071 | Jay | Porter | 1 | 0 | 11 |
| | 76 | 404 | Jeremy | Walker | 1 | 0 | 11 |
| | 77 | 52 | Brian | Carey | 1 | 10 | 10 |
| | 78 | 74 | Jerome | Schutzomhofer | 1 | 10 | 10 |
| | 79 | 301 | Brian | Kooistra | 1 | 10 | 10 |
| | 80 | 161 | Roland | Gomez | 1 | 10 | 10 |
| | 81 | 36 | Aaron | Virag | 1 | 10 | 10 |
| | 82 | 631 | Gerhard | Ward | 1 | 10 | 10 |
| | 83 | 804 | Colin | Horn | 1 | 10 | 10 |
| | 84 | 26 | Eric | Feuilleriat | 1 | 10 | 10 |
| | 85 | 128 | Micah | Statler | 1 | 0 | 10 |
| | 86 | 68 | Kevin | Kline | 1 | 0 | 10 |
| | 87 | 587 | Michael | Skrzypczak | 1 | 0 | 10 |
| | 88 | 436 | Myles | Saigh | 1 | 0 | 10 |
| | 89 | 598 | Slaweh | Lesny | 1 | 0 | 10 |
| | 90 | 886 | Eric | Smith | 1 | 0 | 10 |
| | 91 | 1094 | John | Fabrizius | 1 | 0 | 10 |
| | 92 | 1 | Eric | Miller | 1 | 10 | 10 |
| | 93 | 528 | Ryan | Cozad | 1 | 0 | 9 |
| | 94 | 594 | Ben | Eggum | 1 | 0 | 9 |
| | 95 | 218 | Neil | Anderson | 1 | 0 | 9 |
| | 96 | 624 | Jeffrey | Kallemeyn | 1 | 0 | 9 |
| | 97 | 536 | Justin | Long | 1 | 0 | 9 |
| | 98 | 525 | Christopher | Hartman | 1 | 0 | 9 |
| | 99 | 1997 | BRANT | HERRING | 1 | 0 | 9 |
| | 100 | 174 | Carlo | Rodriguez | 1 | 0 | 8 |
| | 101 | 1098 | Sean | Moran | 1 | 0 | 8 |
| | 102 | 599 | Greg | Starzec | 1 | 0 | 8 |
| | 103 | 827 | Douglas | Kalous | 1 | 0 | 8 |
| | 104 | 593 | Steve | Roop | 1 | 0 | 8 |
| | 105 | 289 | Marshal | Cudney | 1 | 0 | 8 |
| | 106 | 599 | Nicholas | Summers | 1 | 0 | 7 |
| | 107 | 11 | Anthony | Dowjotas | 1 | 0 | 7 |
| | 108 | 1098 | Brad | Wagahoff | 1 | 0 | 7 |
| | 109 | 775 | John | McCarrens | 1 | 0 | 7 |
| | 110 | 624 | Jarod | Dunne | 1 | 0 | 7 |
| | 111 | 2 | Chuck | Garetson | 1 | 0 | 7 |
| | 112 | 77 | Wade | Piltaver | 1 | 0 | 6 |
| | 113 | 1082 | Nick | Grommes | 1 | 0 | 6 |
| | 114 | 1033 | Adam | Wherry | 1 | 0 | 6 |
| | 115 | 19 | Brian | Roland | 1 | 0 | 6 |
| | 116 | 500 | Jack | Hansen | 1 | 0 | 5 |
| | 117 | 1004 | Aaron | Hohulin | 1 | 0 | 5 |
| | 118 | 77 | Robert | Boyer | 1 | 0 | 4 |
| | 119 | 587 | Greg | Swanson | 1 | 0 | 4 |
| | 120 | 496 | Derek | Toberman | 1 | 0 | 4 |
| | 121 | 3 | Neil | Amedeo | 1 | 0 | 4 |
| | 122 | 69 | Paul | Mitzelfelt | 1 | 0 | 4 |
| | 123 | 108 | Jake | Wojciechowski | 1 | 0 | 4 |
| | 124 | 622 | Nicholas | Smith | 1 | 0 | 3 |
| | 125 | 926 | Eric | McCarville | 1 | 0 | 3 |
| | 126 | 564 | Lance | Kent | 1 | 0 | 3 |
| | 127 | 542 | Nate | Sefton | 1 | 0 | 2 |
| | 128 | 303 | Tyler | Tornow | 1 | 0 | 2 |
| | 129 | 721 | Travis | Nelson | 1 | 0 | 2 |
| | 130 | 572 | Justin | Wirth | 1 | 0 | 1 |
| | 131 | 63 | David | Hayes | 1 | 0 | 0 |
| | 132 | 103 | Todd | Heermann | 1 | 0 | 0 |
| | 133 | 3 | Denny | Hacker | 1 | 0 | 0 |
| | 134 | 264 | Clayton | Iverson | 1 | 0 | 0 |
| | 135 | 814 | Nathan | Heck | 1 | 0 | 0 |
| | 136 | 893 | Aaron | Laho | 1 | 0 | 0 |
| | 137 | 38 | Luke | Johnson | 1 | 0 | 0 |
| 40+ | | | | | | | |
| * | 1 | 164 | Steve | Perkins | 3 | 0 | 156 |
| * | 2 | 733 | Kevin | Lee | 3 | 0 | 126 |
| * | 3 | 2071 | Jay | Porter | 3 | 0 | 121 |
| * | 4 | 2096 | Alfred | Jensen | 3 | 0 | 96 |
| * | 5 | 736 | Matt | Vincent | 3 | 0 | 81 |
| | 6 | 737 | DJ | Parks | 2 | 0 | 80 |
| | 7 | 1 | Brian | Roland | 4 | 10 | 64 |
| | 8 | 699 | Brian | Halloran | 2 | 0 | 64 |
| | 9 | 926 | Shawn | Christen | 2 | 0 | 58 |
| | 10 | 659 | Ryan | McCoy | 2 | 0 | 46 |
| | 11 | 93 | Roy | Nafzger | 2 | 10 | 39 |
| | 12 | 795 | Casey | Rick | 2 | 0 | 34 |
| | 13 | 893 | Aaron | Laho | 2 | 0 | 30 |
| | 14 | 88 | Joe | Voegtle | 2 | 0 | 29 |
| | 15 | 775 | John | McCarrens | 2 | 0 | 29 |
| | 16 | 28 | Bryan | Austin | 2 | 10 | 20 |
| | 17 | 624 | Jeffrey | Kallemeyn | 2 | 0 | 13 |
| | 18 | 2042 | Steven | Krug | 2 | 0 | 12 |
| | 19 | 9 | Mark | Kirking | 1 | 0 | 60 |
| | 20 | 763 | Burton | Lavens | 1 | 0 | 60 |
| | 21 | 18 | Troy | Quest | 1 | 0 | 60 |
| | 22 | 11 | David | Stickel | 1 | 0 | 53 |
| | 23 | 520 | Everett | Dahlberg | 1 | 0 | 52 |
| | 24 | 5 | Eric | Wheelwright | 1 | 0 | 52 |
| | 25 | 323 | Chae | Evans | 1 | 0 | 48 |
| | 26 | 70 | Jay | Jahns | 1 | 0 | 46 |
| | 27 | 13 | Larry | Bank | 1 | 0 | 45 |
| | 28 | 33 | Douglas | Harms | 1 | 0 | 43 |
| | 29 | 371 | Frank | Licastro | 1 | 0 | 43 |
| | 30 | 2093 | Shylo | Hoffman | 1 | 0 | 43 |
| | 31 | 2092 | Ronald | Kettle | 1 | 0 | 38 |
| | 32 | 770 | Rick | Jacobson | 1 | 0 | 36 |
| | 33 | 2002 | Mike | Stutzman | 1 | 0 | 34 |
| | 34 | 2061 | Craig | Reed | 1 | 0 | 31 |
| | 35 | 722 | William | Horsley | 1 | 0 | 30 |
| | 36 | 701 | Matt | Cloyd | 1 | 0 | 30 |
| | 37 | 829 | Martin | Mecum | 1 | 0 | 29 |
| | 38 | 672 | Jason | Kedzie | 1 | 0 | 29 |
| | 39 | 2091 | Edward | Greenlee | 1 | 0 | 29 |
| | 40 | 682 | Randy | Southard | 1 | 0 | 29 |
| | 41 | 719 | Jeffrey | Mackiewicz | 1 | 0 | 26 |
| | 42 | 2069 | Doug | Piercy | 1 | 0 | 25 |
| | 43 | 11 | Chris | Reilly | 1 | 0 | 23 |
| | 44 | 7 | Erik | Shafer | 1 | 0 | 22 |
| | 45 | 174 | Carlo | Rodriguez | 1 | 0 | 20 |
| | 46 | 436 | Myles | Saigh | 1 | 0 | 20 |
| | 47 | 2098 | Rafal | Widawski | 1 | 0 | 20 |
| | 48 | 798 | Wade | Schultz | 1 | 0 | 20 |
| | 49 | 2022 | Jeff | Ellingsworth | 1 | 0 | 20 |
| | 50 | 694 | Joe | Janas | 1 | 0 | 20 |
| | 51 | 2004 | James | Updike | 1 | 0 | 19 |
| | 52 | 1 | James | Pyles | 1 | 0 | 18 |
| | 53 | 689 | Stacy | Stewart | 1 | 0 | 16 |
| | 54 | 2088 | Alain | VandeWalle | 1 | 0 | 16 |
| | 55 | 108 | Dan | Moreno | 1 | 0 | 16 |
| | 56 | 2000 | Benjamin | Cain | 1 | 0 | 16 |
| | 57 | 2097 | Sam | Adkisson | 1 | 0 | 14 |
| | 58 | 695 | Karl | Lueschon | 1 | 0 | 13 |
| | 59 | 10 | Tim | Filippi | 1 | 0 | 13 |
| | 60 | 675 | Tim | Hemstreet | 1 | 0 | 13 |
| | 61 | 2099 | Greg | Lesny | 1 | 0 | 12 |
| | 62 | 827 | Douglas | Kalous | 1 | 0 | 12 |
| | 63 | 799 | Lane | Schultz | 1 | 0 | 11 |
| | 64 | 12 | Timothy | Ryan | 1 | 0 | 11 |
| | 65 | 637 | Ryan | Gusewelle | 1 | 0 | 11 |
| | 66 | 715 | Mickey | Johnson | 1 | 0 | 10 |
| | 67 | 804 | Colin | Horn | 1 | 10 | 10 |
| | 68 | 749 | Lonnie | Urban | 1 | 0 | 10 |
| | 69 | 264 | Clayton | Iverson | 1 | 0 | 10 |
| | 70 | 654 | Erik | Olson | 1 | 0 | 10 |
| | 71 | 1 | Charlie | Shanks | 1 | 10 | 10 |
| | 72 | 1 | Tim | Freed | 1 | 10 | 10 |
| | 73 | 1 | Fred | Sassi | 1 | 10 | 10 |
| | 74 | 1 | Lee | Orme | 1 | 10 | 10 |
| | 75 | 20 | Joe | Patton | 1 | 10 | 10 |
| | 76 | 52 | Brian | Carey | 1 | 10 | 10 |
| | 77 | 226 | Joe | Kalous | 1 | 0 | 10 |
| | 78 | 2999 | Donald | Herring | 1 | 0 | 10 |
| | 79 | 2095 | Todd | Fogle | 1 | 0 | 10 |
| | 80 | 161 | Roland | Gomez | 1 | 10 | 10 |
| | 81 | 693 | Tom | Elliott | 1 | 0 | 9 |
| | 82 | 699 | Tim | Farrell | 1 | 0 | 9 |
| | 83 | 2 | Chuck | Garetson | 1 | 0 | 9 |
| | 84 | 21 | John | Hartman | 1 | 0 | 9 |
| | 85 | 31 | David | Genung | 1 | 0 | 9 |
| | 86 | 3 | Denny | Hacker | 1 | 0 | 8 |
| | 87 | 697 | Todd | Ellingson | 1 | 0 | 8 |
| | 88 | 0 | RICK | LEIHSER | 1 | 0 | 8 |
| | 89 | 2076 | Anthony | Byrd | 1 | 0 | 8 |
| | 90 | 16 | John | Erdman | 1 | 0 | 8 |
| | 91 | 99 | Matt | Samples | 1 | 0 | 7 |
| | 92 | 5 | Jay | Hall | 1 | 0 | 7 |
| | 93 | 744 | Bud | Durland | 1 | 0 | 7 |
| | 94 | 2090 | Daniel | Bagos | 1 | 0 | 7 |
| | 95 | 82 | Dave | Burggren | 1 | 0 | 5 |
| | 96 | 2013 | Gregory | Brown | 1 | 0 | 4 |
| | 97 | 873 | Rick | Fuller | 1 | 0 | 3 |
| | 98 | 2005 | Jeffrey | Golas | 1 | 0 | 1 |
| | 99 | 2094 | Dan | Golas | 1 | 0 | 0 |
| | 100 | 63 | David | Hayes | 1 | 0 | 0 |
| | 101 | 103 | Todd | Heermann | 1 | 0 | 0 |
| | 102 | 333 | Michael | Carey | 1 | 0 | 0 |
| 50+ | | | | | | | |
| * | 1 | 3754 | Jeff | Oldenburg | 3 | 0 | 125 |
| * | 2 | 88 | Joe | Voegtle | 3 | 10 | 34 |
| * | 3 | 3098 | Chris | Ravencroft | 3 | 0 | 25 |
| | 4 | 3020 | Lyle | Piecha | 2 | 0 | 67 |
| | 5 | 3027 | Douglas | Propper | 2 | 0 | 66 |
| | 6 | 699 | Tim | Farrell | 2 | 0 | 65 |
| | 7 | 650 | Jay | Hall | 2 | 0 | 60 |
| | 8 | 93 | Roy | Nafzger | 2 | 10 | 50 |
| | 9 | 3076 | John | Kirk | 2 | 0 | 47 |
| | 10 | 631 | Gerhard | Ward | 2 | 10 | 41 |
| | 11 | 35 | Andy | Kooistra | 2 | 10 | 31 |
| | 12 | 1 | Doug Smudge | Johnson | 2 | 10 | 27 |
| | 13 | 31 | David | Genung | 2 | 10 | 14 |
| | 14 | 3048 | Reagon | Rhodes | 1 | 0 | 60 |
| | 15 | 667 | Kevin | Finefield | 1 | 0 | 49 |
| | 16 | 679 | Gregory | Gourley | 1 | 0 | 47 |
| | 17 | 15 | Erik | Shafer | 1 | 0 | 40 |
| | 18 | 3717 | Joel | Huggins | 1 | 0 | 40 |
| | 19 | 13 | Larry | Bank | 1 | 0 | 39 |
| | 20 | 16 | Shawn | VanAlsburg | 1 | 0 | 39 |
| | 21 | 3017 | Ed | Howard | 1 | 0 | 37 |
| | 22 | 3009 | Brian | Buffo | 1 | 0 | 36 |
| | 23 | 603 | Kenny | Otterbach | 1 | 0 | 35 |
| | 24 | 6004 | Rick | Mahrt | 1 | 0 | 30 |
| | 25 | 3005 | Jeff | McGrath | 1 | 0 | 24 |
| | 26 | 3058 | Glen | Kaszynski | 1 | 0 | 24 |
| | 27 | 3 | DJ | RyanSr | 1 | 0 | 24 |
| | 28 | 698 | Darren | Buffo | 1 | 0 | 23 |
| | 29 | 3032 | Gary | Rohr | 1 | 0 | 23 |
| | 30 | 695 | Lorin | Gabehart | 1 | 0 | 20 |
| | 31 | 3003 | Duane | Buffo | 1 | 0 | 20 |
| | 32 | 32 | Thomas | Odonnell | 1 | 0 | 20 |
| | 33 | 3000 | Randy | Chapple | 1 | 0 | 20 |
| | 34 | 10 | Tim | Filippi | 1 | 0 | 20 |
| | 35 | 619 | Wally | Mika | 1 | 0 | 18 |
| | 36 | 63 | David | Hayes | 1 | 0 | 16 |
| | 37 | 11111 | Bryan | Nebel | 1 | 0 | 13 |
| | 38 | 3092 | Ed | Hegland | 1 | 0 | 13 |
| | 39 | 3099 | Jeff | Phelps | 1 | 0 | 13 |
| | 40 | 744 | Bud | Durland | 1 | 0 | 11 |
| | 41 | 371 | Steve | Creagan | 1 | 0 | 11 |
| | 42 | 618 | Greg | Birkland | 1 | 0 | 11 |
| | 43 | 48 | Scott | Spindler | 1 | 10 | 10 |
| | 44 | 19 | DON | RASCKEE | 1 | 0 | 10 |
| | 45 | 22 | Roy | Bittner | 1 | 10 | 10 |
| | 46 | 31 | Orville | Kline | 1 | 10 | 10 |
| | 47 | 654 | Chuck | Cannon | 1 | 0 | 10 |
| | 48 | 112 | Michael | Snider | 1 | 10 | 10 |
| | 49 | 333 | Michael | Carey | 1 | 0 | 9 |
| | 50 | 214 | Steve | Cervenka | 1 | 0 | 8 |
| | 51 | 630 | Robert | Koscielski | 1 | 0 | 8 |
| | 52 | 3095 | Daniel | Kickbusch | 1 | 0 | 8 |
| | 53 | 609 | Thomas | Burtle | 1 | 0 | 8 |
| | 54 | 3093 | Paul | Bloyer | 1 | 0 | 7 |
| | 55 | 3022 | Timothy | Ryan | 1 | 0 | 7 |
| | 56 | 3094 | Mike | Dean | 1 | 0 | 5 |
| | 57 | 3096 | Dale | Piecha | 1 | 0 | 5 |
| | 58 | 22 | Susan | Creek | 1 | 0 | 4 |
| | 59 | 96 | Dean | Hagemann | 1 | 0 | 4 |
| | 60 | 3049 | Charles | ColeHour | 1 | 0 | 3 |
| | 61 | 3097 | Peter | Leedom | 1 | 0 | 1 |
| 50cc | | | | | | | |
| * | 1 | 21 | Austin | Burns | 2 | 0 | 90 |
| * | 2 | 64 | Jaxson | Schiller | 3 | 10 | 80 |
| * | 3 | 16 | Connor | Cooper | 2 | 10 | 70 |
| * | 4 | 105 | Cashton | Dilly | 2 | 0 | 67 |
| * | 5 | 54 | Lincoln | Paxton | 2 | 10 | 62 |
| | 6 | 426 | Grant | Robinson | 2 | 0 | 61 |
| | 7 | 57 | Meadow | Thomas | 2 | 10 | 47 |
| | 8 | 51 | Eastig | Busch | 2 | 0 | 44 |
| | 9 | 698 | Nathan | Waldron | 2 | 10 | 39 |
| | 10 | 19 | Ashton | Tritsch | 2 | 0 | 30 |
| | 11 | 25 | Ryder | McGee | 2 | 10 | 26 |
| | 12 | 36 | Remington | Rinker | 2 | 0 | 24 |
| | 13 | 4 | Beau | Garetson | 2 | 0 | 16 |
| | 14 | 2 | Walker | Garetson | 2 | 0 | 15 |
| | 15 | 44 | Kayden | Kuehl | 2 | 0 | 10 |
| | 16 | 71 | Travis | Lentz | 1 | 0 | 60 |
| | 17 | 14 | Jake | Hasten | 1 | 0 | 60 |
| | 18 | 811 | Landon | Whitney | 1 | 0 | 56 |
| | 19 | 109 | William | Tucker | 1 | 0 | 56 |
| | 20 | 556 | Levi | Hewitt | 1 | 0 | 56 |
| | 21 | 16 | JACK | ALLGEYER | 1 | 0 | 53 |
| | 22 | 447 | Mason | Niesman | 1 | 0 | 52 |
| | 23 | 13 | Gunnar | Heikkila | 1 | 0 | 42 |
| | 24 | 710 | Mikah | Carpenter | 1 | 0 | 40 |
| | 25 | 28 | BRADY | DILLBECK | 1 | 0 | 39 |
| | 26 | 66 | Jax | Ellul | 1 | 0 | 38 |
| | 27 | 30 | Cooper | Duff | 1 | 0 | 37 |
| | 28 | 91 | Patrick | OsipaviciusJr | 1 | 0 | 34 |
| | 29 | 98 | Max | Lair | 1 | 0 | 32 |
| | 30 | 15 | Nate | Coleman | 1 | 0 | 30 |
| | 31 | 515 | Sataj | Vaupsas | 1 | 0 | 29 |
| | 32 | 4 | Rylen | Hofmaster | 1 | 0 | 29 |
| | 33 | 110 | Deaken | Hofmaster | 1 | 0 | 28 |
| | 34 | 412 | Xander | Adams | 1 | 0 | 28 |
| | 35 | 1 | Kateri | Bowman | 1 | 0 | 26 |
| | 36 | 452 | Matthew | Alshouse | 1 | 0 | 26 |
| | 37 | 25 | Jett | Schaill | 1 | 0 | 26 |
| | 38 | 10 | Tom | Luberda | 1 | 0 | 24 |
| | 39 | 53 | COOPER | LAIR | 1 | 0 | 23 |
| | 40 | 66 | Cash | Woods | 1 | 0 | 20 |
| | 41 | 811 | Kenzie | Mecum | 1 | 0 | 20 |
| | 42 | 610 | Rylee | Woods | 1 | 0 | 19 |
| | 43 | 179 | Sienna | Hastings | 1 | 0 | 18 |
| | 44 | 814 | Corbin | Durbin | 1 | 0 | 13 |
| | 45 | 96 | Liam | Capodice | 1 | 0 | 13 |
| | 46 | 820 | JACK | SNOOK | 1 | 0 | 13 |
| | 47 | 1 | Jude | Bowman | 1 | 0 | 11 |
| | 48 | 62 | Nolan | Simonton | 1 | 0 | 11 |
| | 49 | 520 | Grace | Mikkelson | 1 | 0 | 11 |
| | 50 | 41 | Wyatt | Johnson | 1 | 0 | 11 |
| | 51 | 158 | Owen | Shull | 1 | 10 | 10 |
| | 52 | 38 | Braxton | Jacobson | 1 | 0 | 10 |
| | 53 | 99 | Mallie | Arnold | 1 | 10 | 10 |
| | 54 | 904 | Colton | Ladson | 1 | 0 | 9 |
| | 55 | 24 | Chase | Wilson | 1 | 0 | 9 |
| | 56 | 89 | Aiden | Schmidt | 1 | 0 | 8 |
| | 57 | 279 | Harper | Hastings | 1 | 0 | 8 |
| | 58 | 894 | Lacy | Jennison | 1 | 0 | 8 |
| | 59 | 22 | Owen | Davis | 1 | 0 | 8 |
| | 60 | 122 | Hunter | Morse | 1 | 0 | 8 |
| | 61 | 66 | COLE | MONTGOMERY | 1 | 0 | 7 |
| | 62 | 399 | Cooper | Holland | 1 | 0 | 7 |
| | 63 | 92 | Jameson | Dosely | 1 | 0 | 0 |
| | 64 | 20 | Blake | Beatlca | 1 | 0 | 0 |
| 65cc | | | | | | | |
| * | 1 | 142 | Regan | Doerr | 4 | 10 | 149 |
| * | 2 | 136 | Reece | Doerr | 4 | 10 | 146 |
| * | 3 | 103 | Riley | Roberts | 3 | 0 | 111 |
| * | 4 | 116 | Zackery | Jensen | 3 | 0 | 107 |
| * | 5 | 160 | Amos | Vincent | 3 | 0 | 80 |
| | 6 | 130 | Trey | Lee | 3 | 0 | 78 |
| | 7 | 59 | Kallin | Thomas | 3 | 10 | 53 |
| | 8 | 1 | Preston | Zollers | 2 | 10 | 70 |
| | 9 | 17 | Peter | Parenti | 2 | 10 | 70 |
| | 10 | 88 | Ayden | White | 2 | 0 | 70 |
| | 11 | 111 | Davin | Shike | 2 | 0 | 67 |
| | 12 | 586 | Brody | Brewer | 2 | 0 | 62 |
| | 13 | 196 | Grayson | Plowman | 2 | 0 | 60 |
| | 14 | 137 | Nathan | Bierbom | 2 | 10 | 58 |
| | 15 | 112 | Lane | Davis | 2 | 0 | 50 |
| | 16 | 526 | Hunter | Savage | 2 | 10 | 50 |
| | 17 | 14 | Kyla | Pogliano | 2 | 10 | 49 |
| | 18 | 124 | Zachary | Duff | 2 | 0 | 43 |
| | 19 | 166 | Tyler | Lentz | 2 | 0 | 38 |
| | 20 | 8 | Scott | Creagan Jr. | 2 | 0 | 35 |
| | 21 | 119 | Ashton | Tritsch | 2 | 0 | 32 |
| | 22 | 21 | Austin | Burns | 2 | 0 | 28 |
| | 23 | 698 | Nathan | Waldron | 2 | 10 | 26 |
| | 24 | 198 | JACKSON | PIECHA | 2 | 0 | 25 |
| | 25 | 5 | Levi | Fortune | 2 | 0 | 20 |
| | 26 | 4 | Tyler | Lyons | 2 | 0 | 16 |
| | 27 | 44 | Kayden | Kuehl | 2 | 0 | 13 |
| | 28 | 838 | Wyatt | Bowman | 1 | 0 | 60 |
| | 29 | 13 | Gunnar | Heikkila | 1 | 0 | 56 |
| | 30 | 29 | Kody | Groth | 1 | 0 | 52 |
| | 31 | 114 | Jake | Hasten | 1 | 0 | 52 |
| | 32 | 57 | Tanner | Haddon | 1 | 0 | 49 |
| | 33 | 195 | Alexzander | McCann | 1 | 0 | 46 |
| | 34 | 150 | Ethan | Fox | 1 | 0 | 42 |
| | 35 | 128 | BRADY | DILLBECK | 1 | 0 | 41 |
| | 36 | 109 | William | Tucker | 1 | 0 | 40 |
| | 37 | 811 | Landon | Whitney | 1 | 0 | 40 |
| | 38 | 54 | Leo | Tucker | 1 | 0 | 36 |
| | 39 | 132 | Cameron | Walker | 1 | 0 | 36 |
| | 40 | 26 | Wesley | Johnson | 1 | 0 | 35 |
| | 41 | 34 | Tyce | Kubiak | 1 | 0 | 34 |
| | 42 | 24 | Maclain | Drucker | 1 | 0 | 31 |
| | 43 | 165 | JACK | ALLGEYER | 1 | 0 | 30 |
| | 44 | 323 | Gavin | Evans | 1 | 0 | 26 |
| | 45 | 895 | Kurt | Jennison | 1 | 0 | 24 |
| | 46 | 11 | George | Malloy | 1 | 0 | 23 |
| | 47 | 198 | Maks | Ling | 1 | 0 | 21 |
| | 48 | 132 | Cameron | Walker | 1 | 0 | 21 |
| | 49 | 65 | Jaden | Hamilton | 1 | 0 | 18 |
| | 50 | 710 | Mikah | Carpenter | 1 | 0 | 16 |
| | 51 | 107 | Ryan | Kressel | 1 | 0 | 16 |
| | 52 | 110 | Adam | Lesny | 1 | 0 | 15 |
| | 53 | 62 | Nolan | Simonton | 1 | 0 | 11 |
| | 54 | 25 | Gavin | Mains | 1 | 10 | 10 |
| | 55 | 127 | Ayden | Price | 1 | 10 | 10 |
| | 56 | 705 | Christopher | Colantoni | 1 | 10 | 10 |
| | 57 | 9 | Bryce | Arnold | 1 | 10 | 10 |
| | 58 | 199 | Jackson | Piecha | 1 | 0 | 9 |
| | 59 | 2 | Walker | Garetson | 1 | 0 | 9 |
| | 60 | 199 | Reid | Sartain | 1 | 0 | 9 |
| | 61 | 199 | Braden | Wereski | 1 | 0 | 9 |
| | 62 | 447 | KADE | HEILMAN | 1 | 0 | 9 |
| | 63 | 218 | Jimmie | Jablonski | 1 | 0 | 8 |
| | 64 | 141 | Darrin | Herman | 1 | 0 | 7 |
| | 65 | 190 | Kaiden | Fisher | 1 | 0 | 7 |
| | 66 | 189 | Ethan | Rosich | 1 | 0 | 7 |
| | 67 | 144 | Shawn | Halloran | 1 | 0 | 7 |
| | 68 | 12 | Casey | Shearer | 1 | 0 | 7 |
| | 69 | 198 | Reid | Amerling | 1 | 0 | 6 |
| | 70 | 904 | Colton | Ladson | 1 | 0 | 6 |
| | 71 | 191 | Casey | Shearer | 1 | 0 | 5 |
| | 72 | 196 | Wheeler | Smith | 1 | 0 | 5 |
| | 73 | 197 | Declan | Summers | 1 | 0 | 4 |
| | 74 | 116 | Boede | Wallner | 1 | 0 | 4 |
| | 75 | 193 | Luke | Stacionis | 1 | 0 | 3 |
| | 76 | 127 | Landon | Haley | 1 | 0 | 3 |
| | 77 | 194 | Sillas | Wolf | 1 | 0 | 2 |
| | 78 | 8 | David | Frawley | 1 | 0 | 0 |
| | 79 | 193 | Landon | Dilley | 1 | 0 | 0 |
| 85cc | | | | | | | |
| * | 1 | 119 | Connor | Pilon | 4 | 10 | |